How to find your Facebook page URL
Add your Facebook page URL to your profile in order to automatically display a Facebook page like box on your company profile page. This allows users to like and follow your Facebook page directly from EstateSales.org.
From The Facebook Desktop Website
Log into Facebook and search for your business page. Click on the title of your business page within the search results to open it. If you page doesn't show up in search results, view our common causes and solutions here.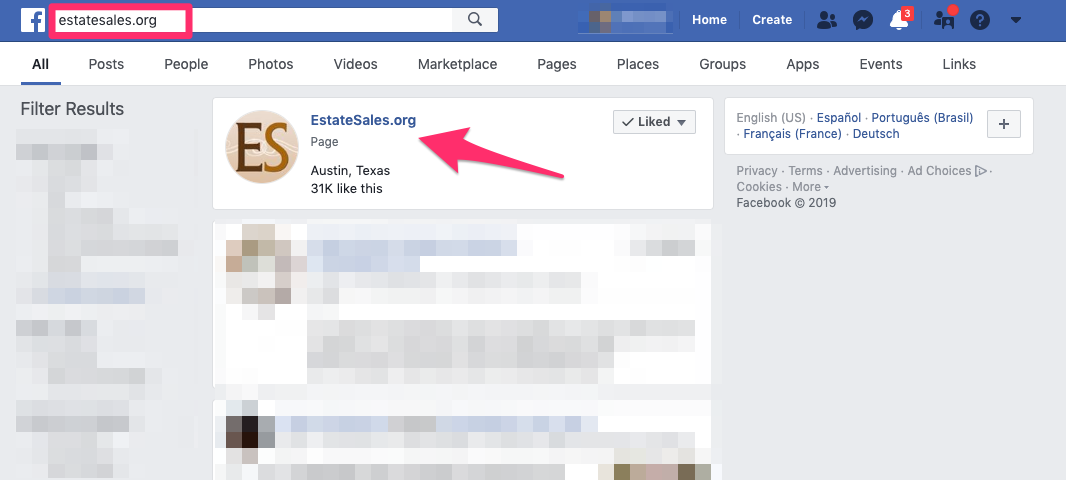 When the business page opens, copy the URL from the address bar in the browser. The URL should start with https://www.facebook.com followed by a slash and then your page name followed by a second slash. For example: https://www.facebook.com/myestatesalecompany/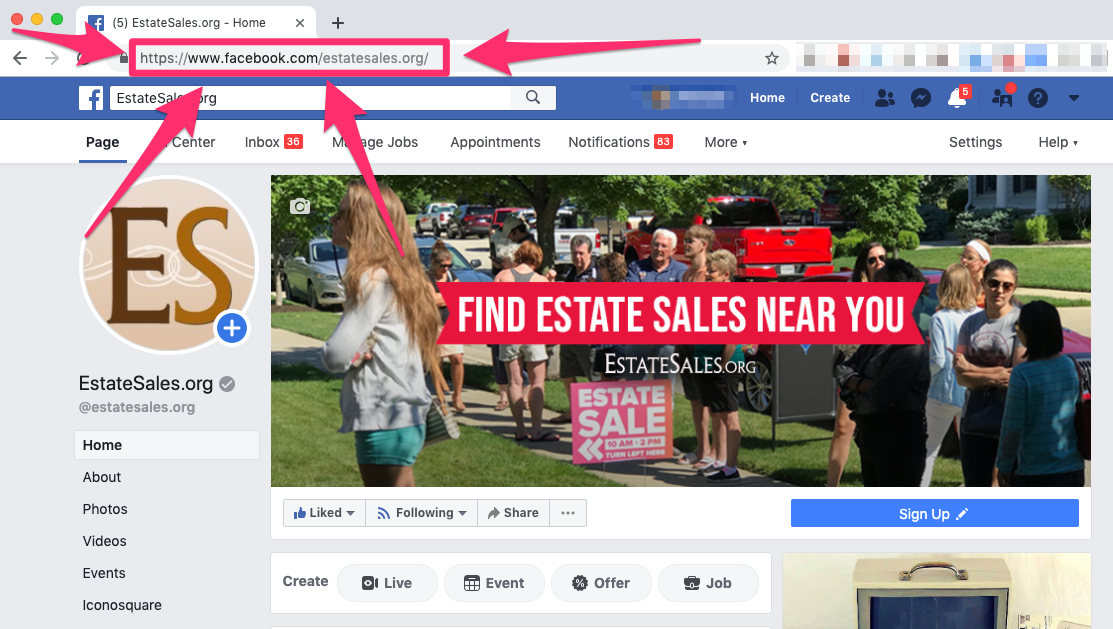 From The Facebook Mobile App
Open the Facebook app and click the Search icon in the upper right corner of the app.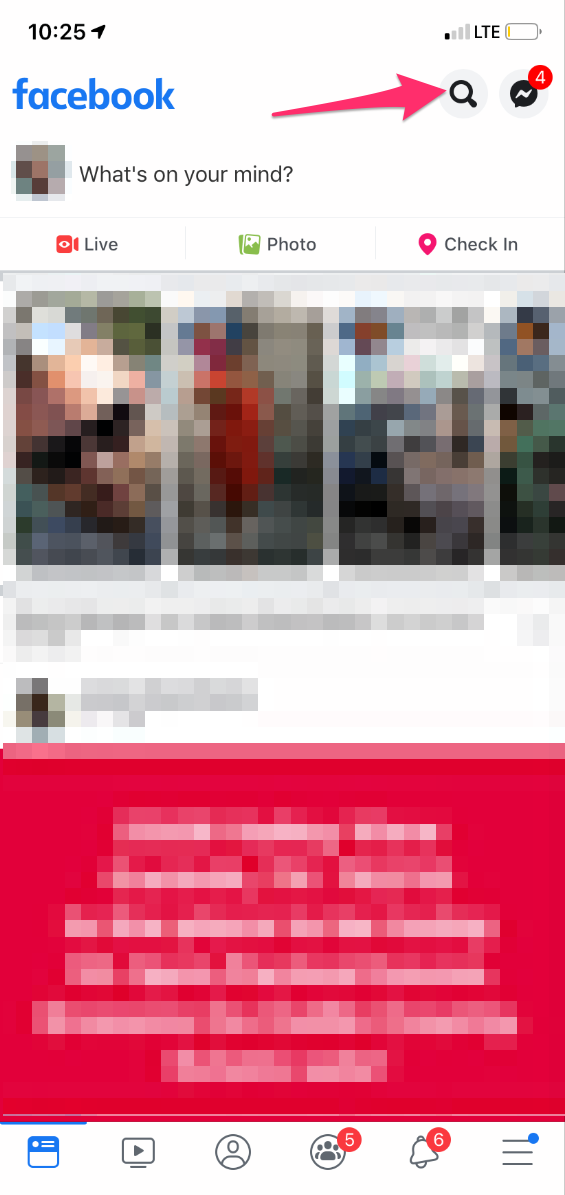 Search for your page and click on the result.

Click on the arrow icon to the right of the top search bar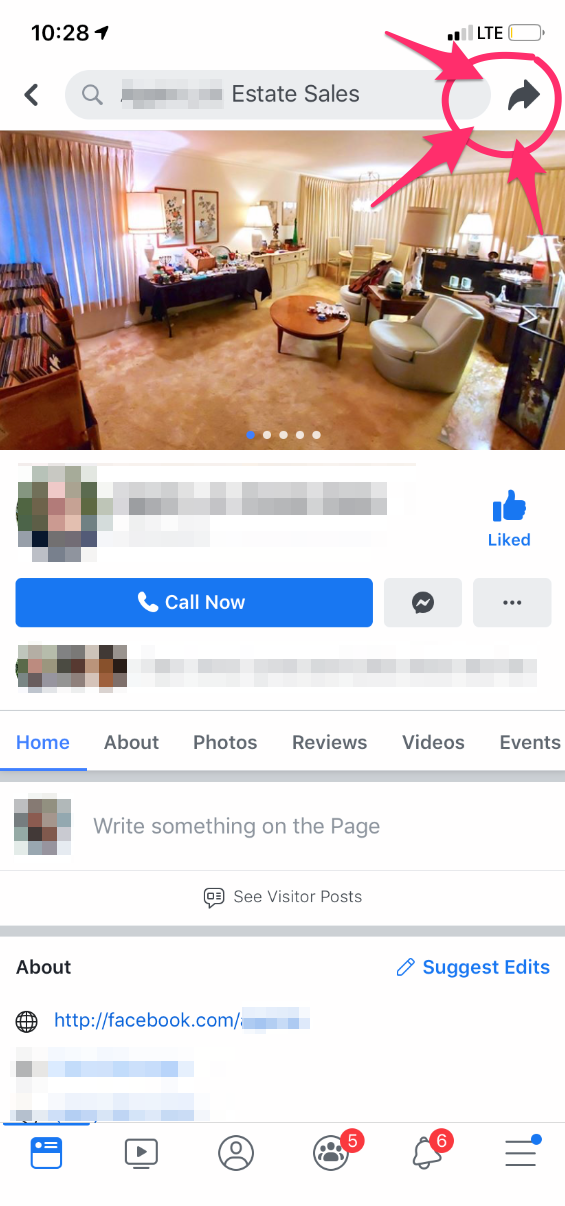 Select the "Copy Link" action from the slide out menu. The page URL should now be in your clipboard and you can paste it.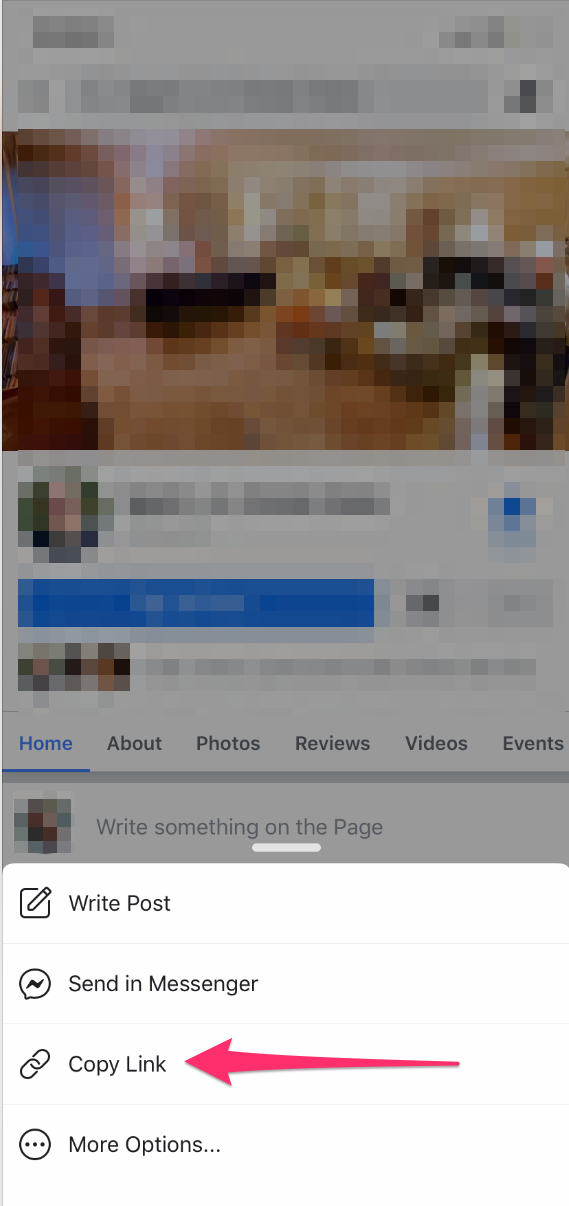 Troubleshooting A Page that Doesn't Show Up In Search Results
If you know you have the correct page URL and the page preview widget still does not show up once it's been pasted into your settings page on your profile, it could be due to one of the following reasons:
Your page's privacy settings has been set to a non published status or it is set to a limited Geographic or Age audience.

To check and fix these issues, navigate the your Page's Settings tab and under the "General" section, look at what it says next to the "Page Visibility" text. If it doesn't say "Page Published", then you can try to click Edit and Publish it. Also confirm that Country Restrictions & Age Restrictions are set to "Everyone"



Your page is missing a profile and/or cover photo. Facebook requires that your business page have both a cover photo and a profile photo to be visible. Add a profile and cover photo to your page by clicking the links that appear on your page here: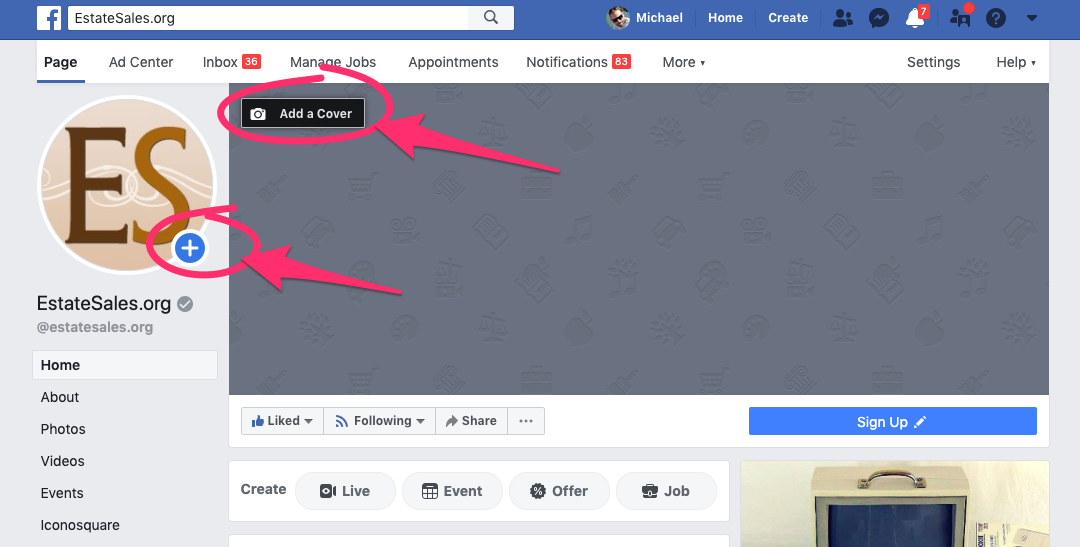 You didn't set your page's Call to Action button. Yes, there are call-to-action buttons on your page, and you need to set yours. It's located right underneath your cover photo on the right-hand side.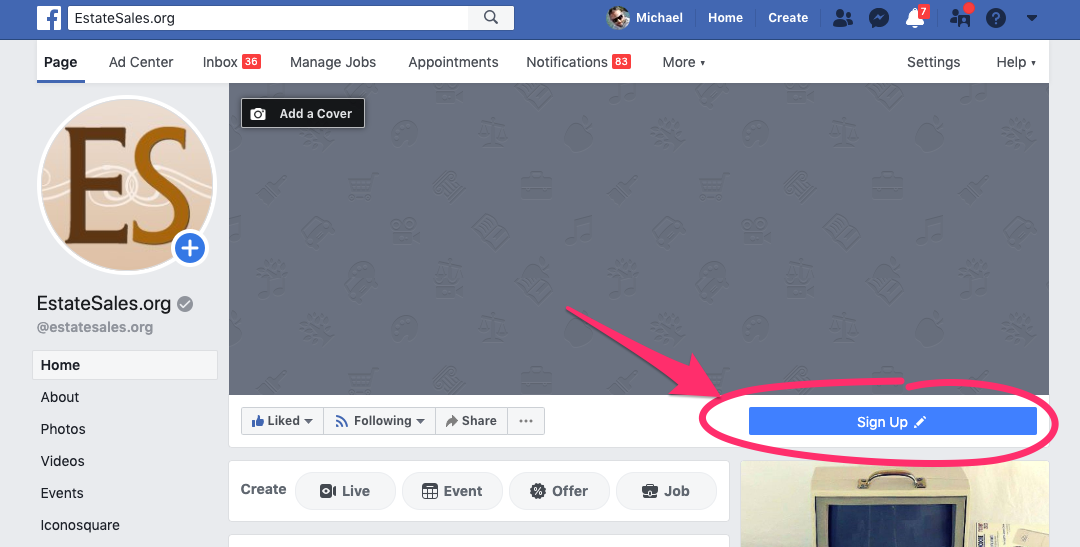 Click it, and a bunch of options will pop up, including options for "contact us," "book now," "download app," and more. You have several options for the "contact us" type of button, so don't forget to pick the one that most resonates with your business and your goals.
You haven't added info to your "About" section of your Facebook page. This is the last error you could have made during your page setup. Make sure the information is complete.

Another possibility is that you haven't posted anything in awhile, or ever. You need to post content to your Facebook page periodically or Facebook may have archived your page. You should be posting content to your page regularly such as sharing the URL to your EstateSales.org ads.
---
---